DJKyleMurphy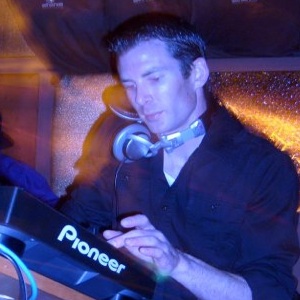 Live Broadcast Hours
- - 2013 - -
Total Hours: 0
Last Month: 0
Location: San Francisco, California - USA
SPINNING THE BEST OF
Electro - Breaks - House
Website: www.djkylemurphy.com
-Influences-
too many to list
-Background-
Showing interest in music at a very early age, Kyle Murphy began working with various instruments starting with the family piano and around 8 years old he also picked up the trumpet, yet it wasnt until around 16 that Kyle was exposed to electronic music when he attended his first underground Rave and was immediately hooked by the new music. Impressed with what the DJ was doing and wanting to try it, he went out and got his first set of turntables and went to work collecting music and learning how to beat match. Soon he began mixing house and breakbeats at small local parties around 19 years old. Over the last 9+ years he has played a countless number of parties, nightclubs, and in March Of 2009, Kyle became host of The Freakshow on Orbital Grooves Radio. (Now on Project Radio & KSFS). Kyle Has quickly jumped into the SF club scene with a schedule that has him on pace to play nearly 100 gigs in 2010. Most recently, Kyle was named winner of the Mortal Kombat DJ competition that included some top bay area talent, and was awarded a slot at the Super Hero Street fair and Bay Area Burning Man Celebration!! He currently maintains residencies with both Lounge 3411, and with Project Radio hosting a live Internet radio show!! Kyle is quickly becoming known for his dynamic style of electronic music, showcasing various sounds of house, breakbeat and electro along with hip-hop style scratching. Though he is often acknowledged for his talent to organize a great production, it is his array of music that encourages him to push the possibilities of dance music. His style is very crowd pleasing yet unique, Playing all types of house and breakbeat raging from the more mellow lounge beats to high energy, floor slammin, funky disco house and lots of old school remixes. He also produces his own music and runs a production/sound design company called Refined Recordings. As the founding member of the Refined DJ crew in San Francisco and host of the Freakshow on Project Radio & KSFS, You can see & hear Kyle playing along side some of the best Djs in the SF Bay Area and beyond!!