DJMXM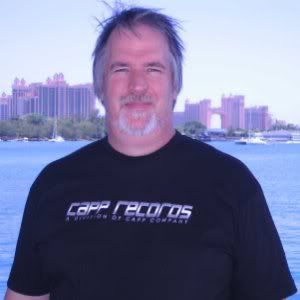 Live Broadcast Hours
- - 2013 - -
Total Hours: 0
Last Month: 0
Location: Hilton Head Island, SC
SPINNING THE BEST OF
Trance, Vocal House, Euro and Disco
Website: http://www.djmxm.com
-Influences-
Todd Terry, Larry Levan, Marshall Jefferson, Gino Caporale, Peter Rauhofer
-Background-
Michael J Taylor DJ MXM is a 31-year veteran of the DJ world. Getting his start June of 1979 in a small club in New Jersey where he learned about music, mixing and how to read a crowd. Working with some of the most senior and well known spinners of the day he began to collect and build a very large library of music. As a DJ he rapidly became a top member of the mighty Philadelphia Spinners Association record pool. The P.S.A. was the home to more than 150 of the Northeasts most influential disc jockeys. This group of DJs was responsible for breaking many of the biggest hits from the late 70s to mid 90s. MXM is proud to have been one of the DJs breaking some of the biggest hits of that era.

DJ MXM considers himself very fortunate to have played some really great clubs over the years. In the past holding weekly residence's at Images, Pennsauken, NJ - Christine's, Philadelphia, PA - The Palladium, NYC, NY, Monkey Business, Hilton Head Island, SC as well as regular guest spots in clubs from London to LA. One of the highlights of his career is the almost 3 years he spent as a regular at the legendary Studio 54 in New York City. Falling into what began a fill in time slot he got the chance to take over the early week shows full time and proved that he had what it takes to handle the most famous club in the world. DJ MXM has gone on to be the owner of the nightclubs Club Flashback, Savannah, Georgia and Monkey Business, Hilton Head Island, SC You can now see him perform at nightclubs and festivals all over the world. In the last 30 years he has had shows in 31 countries on 3 continents. MXM has performed with artists such as Tiesto, Armin Van Buuren, Darude, Magic Mike, Armand Van Helden, Gabriel & Dresden, Gino Caporale, La Bouche, Pretty Poison, Expose, Lisa Lisa & Cult Jam, Shannon and many more!

MXM has had his talents showcased on the airwaves on stations like Sirius Satellite Radio, The Internationally Syndicated Mixdown Radio Network, Rhythm96.com, WXLV - Allentown, PA, WGZO - Hilton Head, SC, WIOQ - Philadelphia, PA, WMPH, Wilmington, DE, ODU.fm The Overdrive Underground Network and The Universal Dance Stage as well as many other internet based stations around the globe. At one time his mixshows could be heard from Japan to Greece and everywhere in between. As a true lover of vinyl DJ MXM has a collection that spans more than 45 years of vinyl although most of the music he now plays is digital. MXM is considered to be what DJ Times Magazine has called A True Old School Jock but, he has become one of the pioneers in the world of digital DJing. Embracing the early programs such as PCDJs SL-1200 (Previous version to Visosonics Red VRM), Stanton Final Scratch and later moving into Rane Serato Scratch he now spins almost exclusively the digital format. He has been quoted as saying, Digital is the future of our business while respecting the roots of where we came from.

For MXM, music is a way of life not just a job. He has said he truly loves what he does and would not trade it for the world. Now an international touring DJ he still finds time to teach some of the up and coming jocks how to be a DJ, and all that goes with it. The club world is a whole different animal then the-quote-unquote real world. After having been out there he says believe me spinning is the way to go!

DJ MXM produces his own music as well as remixes for others. Beginning with remixes for artists like Drea, Groovetones, Irish Mike, MTW and more he has improved his skills as a producer. With the release of his first single Trance Energy he has entered to the next level of the Electronic Dance Music Scene. Recently releasing his singles Night Virus, Imprinted On My Mind and the soon to be released Nord Bounce he added to his popularity by having both fans of his DJ skills and fans of his music into one unique show.